In Google Chrome, where you type in a web address, you can also perform a search. This is called the "omnibox". Many folks I assist in the home environment are quite surprised when I show them this feature. When typing in the omnibox, whatever it is you are searching for, you will also notice relevant suggestions to assist you with performing the search.
Now that you know how to search from the omnibox there is another tip that will improve your productivity when performing that search. If you type in the omnibox, whatever it is you are searching for, and hold down the "Alt" key on your keyboard and then hit the "Enter" key, your search result will open in a separate tag.  To me, this is a "must know" tip that will allow you to stay on your current page tab (without losing it), perform a search, and get the results on another page tab.
---
GEEK SQUEAKS' OF THE WEEK
(17-011) 
Preventing and Responding to Identity Theft – You can be a victim of identity theft even if you never use a computer. Malicious people may be able to obtain personal information (such as credit card numbers, phone numbers, account numbers, and addresses) by stealing your wallet, overhearing a phone conversation, rummaging through your trash (a practice known as dumpster diving), or picking up a receipt at a restaurant that has your account number on it. If a thief has enough information, he or she may be able to impersonate you to purchase items, open new accounts, or apply for loans…. READ MORE
---
Google Photos rolling out Archive feature to hide images in the main feed – With Archive, you can remove images from the main Photos tab without deleting them from your library. Those who already have the feature should see a new Archive option in the navigation drawer just above Trash… READ MORE
---
HTTrack Website Copier for Windows – HTTrack is an offline browser utility that allows you to download a website from the Internet to a local directory, building recursively all directories, getting html, images, and other files from the server to your computer. It arranges the original site's relative link-structure… READ MORE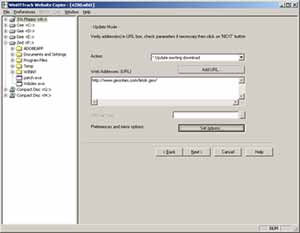 ---
Sneaky teen texting codes: what they mean, when to worry – If your teen has a smartphone, chances are they spend several hours a day on text and social media. If you ever look at what they're actually doing on there, you'll likely see a lot of innocent "Snapstreaking,"… READ MORE
---
All the movies and TV shows hitting Amazon Prime in June 2017 – The sixth month of the year brings a bunch of new movies to Amazon's streaming video service. Sure, there are plenty of household names, such as "Apocalypse Now," "Star Trek Beyond" and "Magnolia."… READ MORE
---
TOP TEN
Hot New Releases in Data Storage
An error has occurred; the feed is probably down. Try again later.
---
Thank You For Visiting
MAKE SURE YOU ALSO VISIT
Bookmarks4Techs  –  GEGeek  –  Downloads
Tech News  –  Tech Deals  –  Archives (of all articles)