I have found that you can follow the basic steps below when setting up and connecting a wireless router to the modem supplied by your internet service provider.
Turn off the modem that was supplied by your internet service provider.
Unplug the modem's Ethernet cable from the back of your PC (This cable has a connection that is similar to a connection you would find on a landline phone, but slightly larger).
Connect that cable to the WAN or internet port on your new wireless router,
Power on your modem (wait for a minute or two),
Next power on your router (wait for a minute or two),
Now use another Ethernet cable to connect the PC to one of the LAN ports on the wireless router.
Turn on your PC and you should be back online.
To access the wireless router from your wireless devices, such as a laptop, smartphone, tablet, smart-home device, etc…, go into your wireless settings on the device and you should see the name of the wireless router that you just set up. At this point, you will have to enter the wireless password provided by the manufacturer in order to wirelessly access the router and get online.
Example: Back Side View of A Router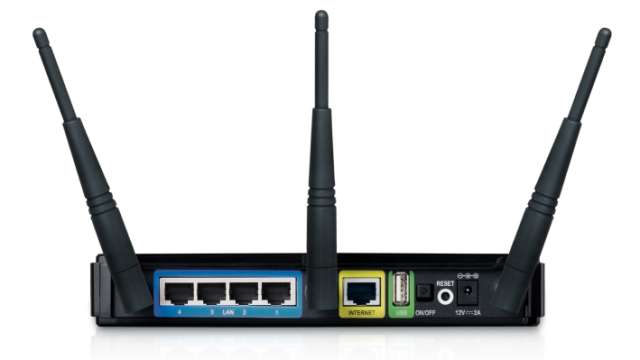 I do encourage you to read the instruction manual for any deviations from the above steps and to learn how to change the admin password and how to change the wireless access password key (that you use to connect your wireless devices.).
If you are interested in purchasing a wireless router – CLICK HERE, – to see Amazon's Best Sellers.