… and, SEE MORE GREAT GEEK SQUEAKS' BELOW
Ran into an issue when I went to upgrade my Minix NEO Z83-4  mini PC to the Windows 10 Creators Edition. The update would not install and I kept getting Windows error code (0xc1900200) when using the  Windows Update Assistant. I ended up researching the issue and found that the "System Reserve Partition" (64MB) was too small. I decided at this point to wait until the update made its' rollout to my computer (to see what would happen) and when that day did come, the update started to install but soon failed. After concluding I needed to find a way to expand the system reserve partition, I went to the MiniTools Partition Wizard (free edition). What I ended up doing with this partition tool, to make the System Reserve Partition larger in size, had me sweating bullets. I backed up my computer, just in case this did not work out as intended.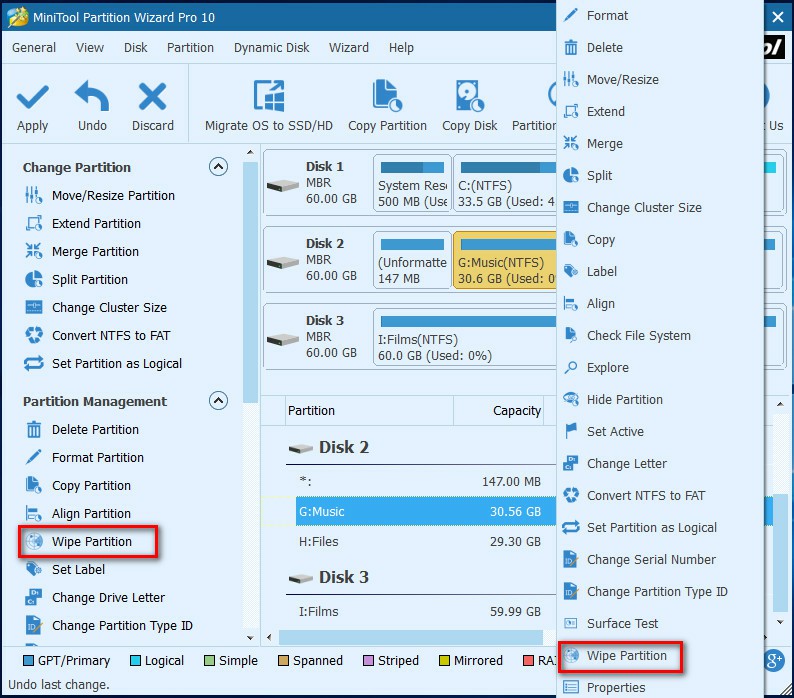 In a nutshell, I used the Minitool Partition Wizard to delete an unidentified 16MB partition on the drive (which I had to do in order for this to work), then took 250 MB from drive C:.  I then took the 64MB System partition and added the 16MB space from the partition I had deleted and added the 250MB that I removed from Drive C:, giving me a total of approximately 330MB for the System Reserve Partition. At this point, I crossed my fingers (and toes) and rebooted.  The PC rebooted with no errors or problems detected.
Since the Creators Update had attempted to install previously I went into the Windows Update Settings, clicked on "Check For Updates" and the Windows 10 Creator's Update started the installation process (which is a time consuming process with numerous reboots). I probably could have used the Windows Update Assistant tool to download and install the update, as well… In the end,  I was able sucessfully to install the Windows 10 Creators Update.
Hopefully, as a result of expanding the System Reserve Partition, using MiniTools Partition Wizard, I will not have to worry about doing this again when future major updates occur.
---
MORE GREAT GEEK SQUEAKS'
Multiple security holes discovered in Linksys routers – 
The flaws could allow attackers to:
Cause a Denial of Service (DoS) by sending requests to an unamed API. Admins would be locked out until the attack stopped.
Use CGI web server scripts to reveal connected devices and computers, dump the WPS Wi-Fi PIN code, and list firmware version and configuration settings.
Create a hidden "backdoor" account with root privileges and the ability to run commands.
Source: Naked Security
Ingenious Ways to Repurpose Your Old Tech – Check out this article at PC Mag that provided ingenius ways to repurpose your old tech… READ MORE
Kaspersky System Checker 1.1.0.228 – Kaspersky System Checker is a handy system diagnostics utility that allows you to check your PC system for different kinds of issues. The software then provides a detailed report about possible threats, hardware problems, and system-related issues… READ MORE
Microsoft To-Do: the end of Wunderlist – Microsoft launched a preview of To-Do, a new cross-platform task management service the other day that is "designed to make it easy to plan and manage your day"… READ MORE
 #1 Hot New Release – Samsung Chromebook Plus Convertible Touch Laptop… READ MORE
How to create a single-column Start menu in the Windows 10 Creators Update – To do this, open the Settings app and go to Personalization > Start. Scroll down past the preview to the list of on/off sliders. Turn off the one that's labeled Show app list in Start menu. Don't worry, you'll still be able to get to your app list… READ MORE
———————————————————
Thank You For Visiting
MAKE SURE YOU ALSO VISIT
Bookmarks4Techs  –  GEGeek  –  Downloads
Tech News  –  Tech Deals  –  Archives (of all articles)